A beautiful way to portray your loved ones remains after they have passed on is to put them in a beautiful hand craft wooden/metal casket. We have several funeral caskets for sale. Not only are they made of different types of wood/metal but they also come in a variety of shapes, sizes and colors.
Silver Gray_Ash Black - Hardwood Casket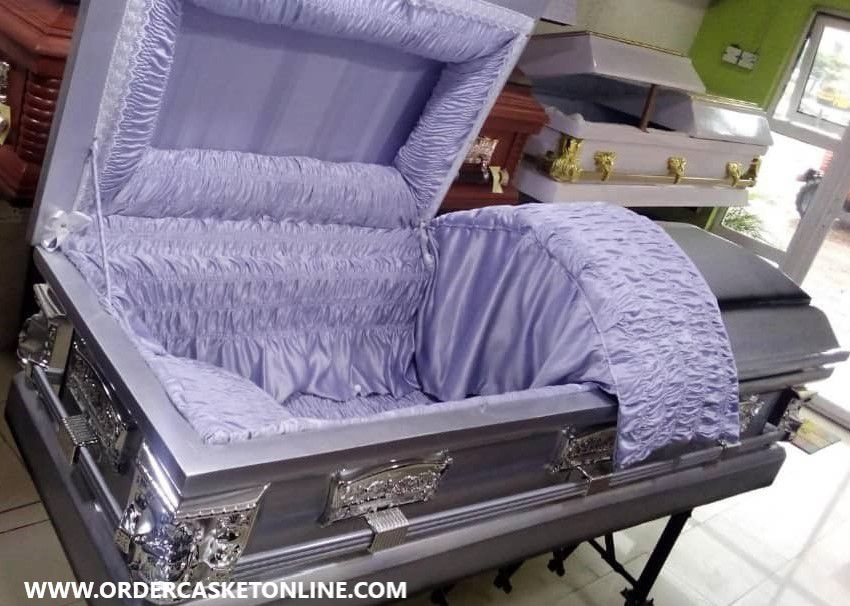 High Quality Product
Retailer's Price: #400,000
Our Price: #340,000
Model No: ASH-009
Availability: Usually Shipped Within 24 hours
Features:
Gray Crepe Quality Interior
Fixed Bar Handle Hardware
Half Couch
Lock Mechanism
Standard Size
Glove and Socks; Available on Request
Fiber Glass; Available on Request
Available in White Color
Interior Size: 79 Length x 23.5 Width
Weight: 195kg
This is a standard sized casket and fits in a standard sized burial vault. Please confirm dimension requirements with your funeral director. If you need a larger sized casket, kindly give us a call. We can work with you to make sure you get exactly the casket you are looking for. Ordercasketonline is not responsible for determining the dimension requirements for your loved one.
Authorised Partner